meet our acupuncturists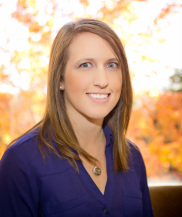 Veronica L. Watson Ramirez L.Ac DiplAc.
Veronica started Ascential Acupuncture LLC in October of 2011. She attended the American Institute of Alternative Medicine in Columbus, Ohio and graduated magna cum laude with a Master's in Acupuncture. She completed a year long clinic internship as well as an external internship learning from her mentor Dr. Shixi Chen L.Ac. Veronica is nationally board certified by the National Certification Commission for Acupuncture and oriental Medicine (NCCAOM) as a diplomat in Acupuncture, and is licensed by the Ohio State Medical Board.


---
Veronica loves spending time outdoors with her husband, kids, and their pups, including their 14 yr. old Sheltie Sophie when she's not in the office. You can often find Sophie hanging out at the office quietly greeting patients when they arrive.

​

---

Prior to becoming an acupuncturist Veronica attended Hiram College where she graduated with honors with a Bachelor of Arts degree in Psychology and focus minors in sociology and communications. It was during this time that she began looking into the profession of acupuncture. Her mother is an herbalist, and she grew up in a holistic household where the medicine cabinet didn't contain OTC or prescription medication, but rather natural herbal remedies. Her passion to help others led her to follow in the path that her mother had ultimately started her on.

---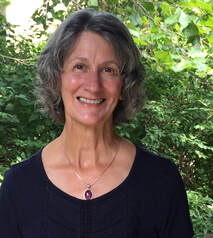 Maryanne Linder L.Ac, RN
Maryanne graduated in 2004 from the Acupuncture program of the American Institute of Alternative Medicine and is certified by the National Commission for the Certification of Acupuncture and Oriental Medicine(NCCAOM) and licensed by the State Medical Board of Ohio.
Prior to becoming an acupuncturist Maryanne graduated from Self-Health, Inc. in 1994 and became a Licensed Massage Therapist specializing in Neuromuscular Therapy
In 1971 she graduated from Mount Carmel School of Nursing as a registered nurse.
As an Integrative Practitioner for the past 25 years, she has studied, practiced, and or taught many things connected to wellness and healing. Including: Hospital nursing, Massage/Neuromuscular/Myofascial/Triggerpoint,
​Acupuncture/Acupressure, Martial arts/Aikido/Yoga, Guided visualization/Meditation, Centering techniques/Breathing techniques, and Medical Qigong.
​Contact Maryanne directly at
Maryanne@AscentialAcupuncture.com
---
---